Step 1: Hardware
1. Connect Scalar Digitizer to the link cable port on the Scalar Transmitter.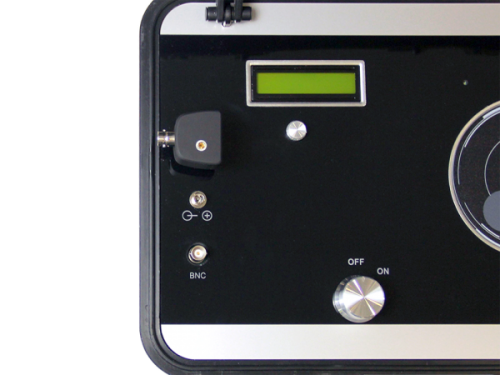 2. Connect the link cable and power cable to Spooky2 Scalar Transmitter.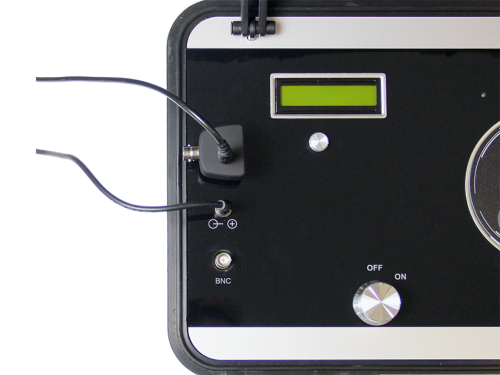 3. Connect G1 Out1 to the Spooky2 Scalar Digitizer BNC port.

4. Connect G2 Out1 to the Spooky2 Scalar Transmitter BNC port.

5. Connect GX to the computer and short press the Power button to turn on GX.

6. Turn on and tune your Spooky2 Scalar.
Tip: GX must not be in the Scalar field, because the case and electronics in GX are metal, which will distort the field. Please keep GX 1m away from Spooky2 Scalar Transmitter, and 1m from the scalar field.

Step 2: Software
1. Launch the Spook2 software. Please take a note for the corresponding port numbers for G1 and G2, which can be seen on the GX display. In this example, G1 is Port 8 and G2 is Port 7.
2. Select the Spooky2 Scalar Digitizer Slave preset, and then go to the Settings tab. In the Output Shadowing frame, set 'Output = [x]', x = the port number of G1. Here, x=8.
3. Go to the Control tab, tick Overwrite Generator and choose G2 (Port 7) to load the settings.
4. Then, go back to the Presets tab. Select the Spooky2 Scalar Digitizer Master preset.


5. Go to the Programs tab. For example, search "cold" and double click the programs that you want to do a grade program scan. You will see these programs show in Loaded Programs column.
6. Go to the Control tab, tick Overwrite Generator, choose G1 (Port 8), and click Grade Program.
5. Lie between the two scalar units, and ask an assistant to click the Scan button to start the biofeedback scan.
When the scan is done, it will present the original frequencies rearranged in order of their effectiveness for you, with the most useful at the top. You're free to save the program as it is, or to use the checkboxes to omit the least effective frequencies.
Do you have other questions about this? Welcome to tell us!